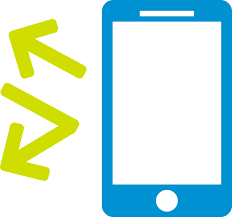 Corporate communication is an essential role in most businesses, it helps companies strategically control and create key messages about their establishment. Most industry sectors are competitive marketplaces therefore the opportunity to stand out from competitors, generate loyalty in your brand and offering is so important and can be achieved through a clear corporate communications plan.
For successful corporate communications to be implemented, it is recommended that a number of goals/objectives are compiled that you would like to achieve as a result of your corporate communication plan. These can include transparency of your brand and services to customers and employees, establishing yourselves as experts in your industry sectors and looking at ways to reduce any negative opinions or actions by protecting your brand reputation.
Corporate identity is intertwined with corporate communication as the need for a uniformed image and style across all communication platforms is crucial. The four main areas of corporate communication include: internal (employees), external (customers), external (media), and external (business partners). How you position your brand and identity internally to gain staff buy-in and loyalty is as important as the perception customers and clients have of you.
Employee engagement and support helps employees understand the tone and direction of a company, it also ensures they are up to date on your brand proposition and become brand ambassadors that use the correct tone, terminology and mindset when working and communicating with customers/colleagues.
Customer's value being kept informed and updated, it helps to improve customer relations and manages expectations and allows the advanced warning to be given on stock levels, delays and changes. By focusing elements of your corporate communication on customer updates and solutions is a key part of the process and can be carried out in the form of emails, newsletters, social media and website updates.
At times there can be difficulties with company communication, it is imperative to overcome these hurdles to keep the objectives and outcomes on track. Sometimes differences in leadership styles can be challenging when trying to compile and agree on your goals. Everyone has different working styles and this can be harnessed as a positive, if there is a need, then leadership programmes can be helpful tools to improve company communication.
Being busy and being productive are different things, employees that engage in mindless and repetitive tasks lose the ability to look at the bigger picture. They can struggle to communicate with the business they are part of, this is an obstacle when aiming for team success with corporate communication internally. This can be addressed by helping to delegate projects and tasks and guidance on effective working practices.